A VA (Veterans Affairs) loan may be a great way to get a home loan for a homebuyer who has served, or is currently serving, in the United States armed forces. These loans do not come directly from the Department of Veterans Affairs, but the department back loans made by private institutions to qualifying veterans. This option may be available to some surviving spouses of veterans as well. Here are a few of the many benefits found in a VA loan:
No down payment required in most situations
The interest rate is negotiable
The VA funding fee may be financed into the mortgage payments
The closing costs are equal to or lower than other financing opportunities
No mortgage insurance premiums are required
The mortgage may be "assumed" by another buyer
A VA loan may be prepaid without penalty
A veteran borrower who is in default due to temporary financial difficulty may receive assistance from the Department of Veterans Affairs
Visit one of our many locations throughout Sacramento, Roseville, and northern California for assistance in qualifying for a VA loan.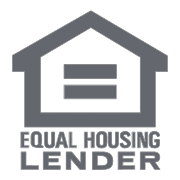 Equal Opportunity Lender
We are pledged to the letter and spirit of the United States policy for the achievement of equal housing opportunity throughout the nation. We encourage and support an affirmative advertising and marketing program in which there are no barriers to obtaining housing because of race, color, religion, sex, handicap, familial status, or national origin.
The information above is not guaranteed to be accurate and does not represent the opinions of Guild Mortgage Company.