2017 was an interesting and dynamic year for the mortgage markets, with interest rates staying near historical lows despite movement by the Fed, the return of 1% down and other loans that made it easier to buy, and a surge in equity for homeowners once again. However, there is still work to be done, as homeownership rates hover near record lows, more first-time and Millennial buyers are struggling to get their piece of the American Dream, and a gradual slowing of the real estate market will bring much needed balance – but also challenges. The Compton team at Guild Mortgage had our best year ever, too, helping more buyers get their keys or homeowners refinance and save money.
We look forward to an even better 2018, measured by how many of our clients, referral partners, and friends we help guide through this ever-changing mortgage landscape.
To commemorate the past year, we've assembled our top 10 mortgage blogs as determined by your views, likes, comments, etc.
Here are the top 10 Jeff Compton mortgage blog posts of 2017,  in no particular order:
A Profile of the California Association of Realtors http://ow.ly/oGcc307Kpw8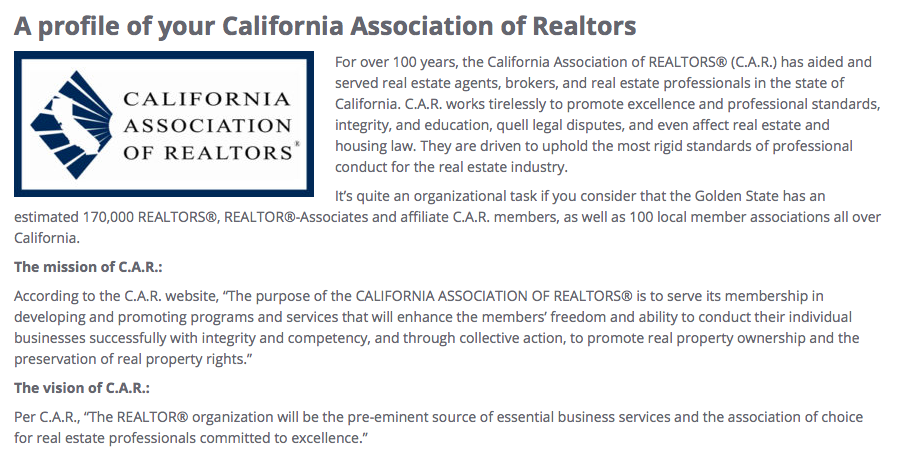 20 Things NOT to do when applying for a home loan: http://ow.ly/wP8T308FHoY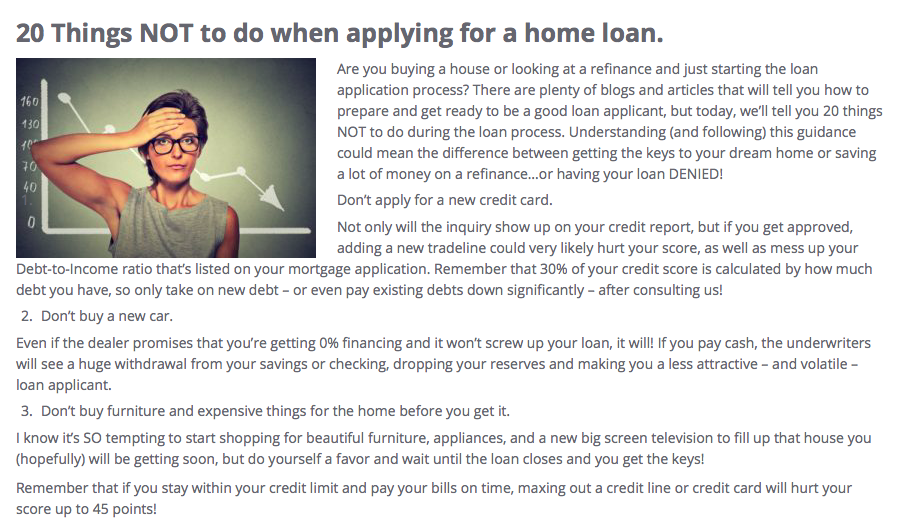 The top things that Americans spend (and waste) money on. http://ow.ly/zaVP30969vH
Do open houses really help sell homes? http://ow.ly/bec530cf8GU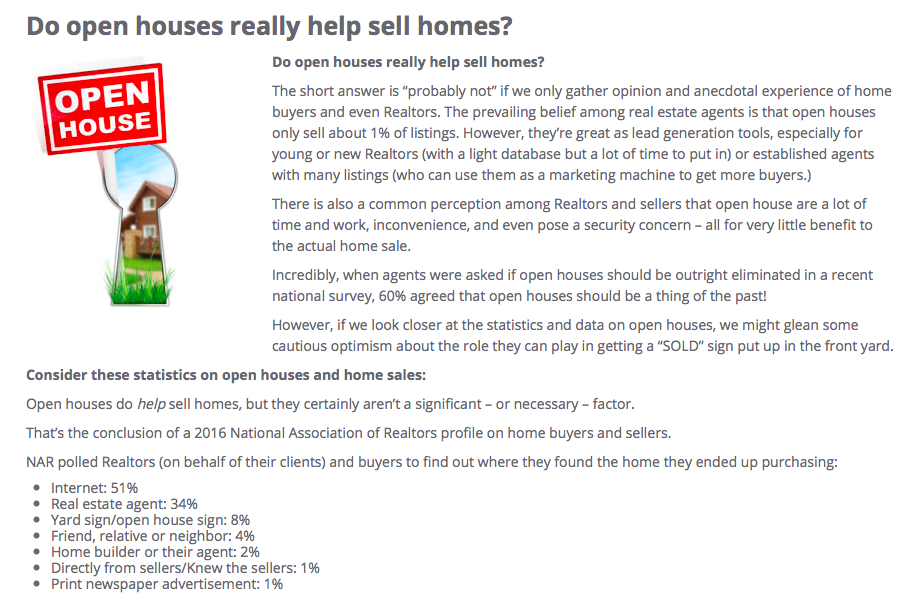 What's the formula for getting the lowest possible interest rate on your mortgage? http://ow.ly/gXBt30d9YdS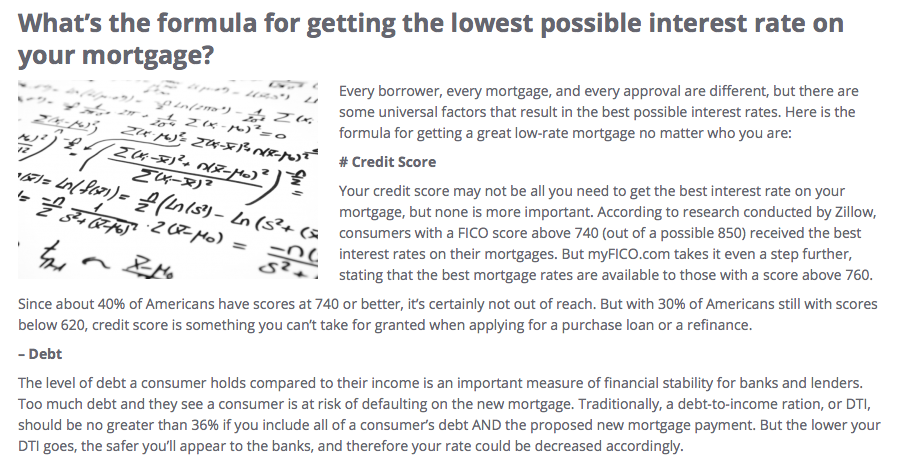 The 10 Biggest Mortgage Mistakes – And How to Avoid Them http://ow.ly/qg6t30e0nLp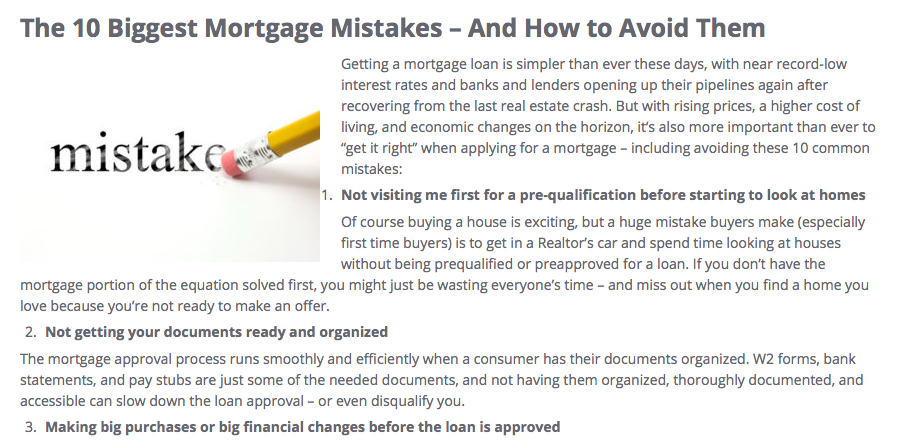 The 5 building blocks of any mortgage loan approval http://ow.ly/1bmK30fu6dQ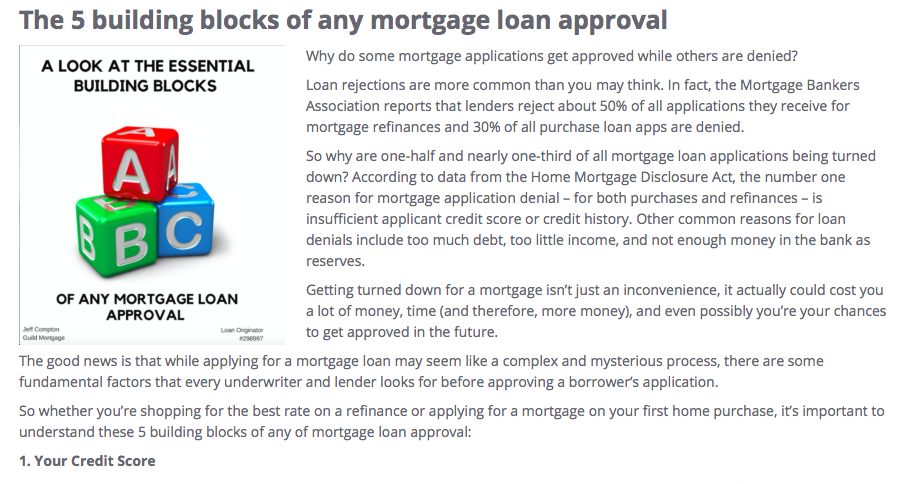 Don't fear the Fed – Here are 10 ways a rate increase is actually positive news http://ow.ly/ThrD30ga1I0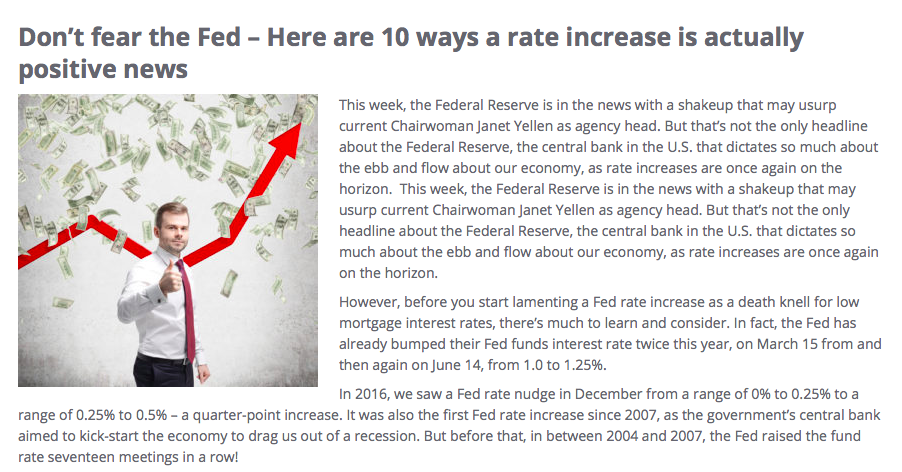 10 Reasons why real estate is always as solid as a rock http://ow.ly/eK1r30gj1Mv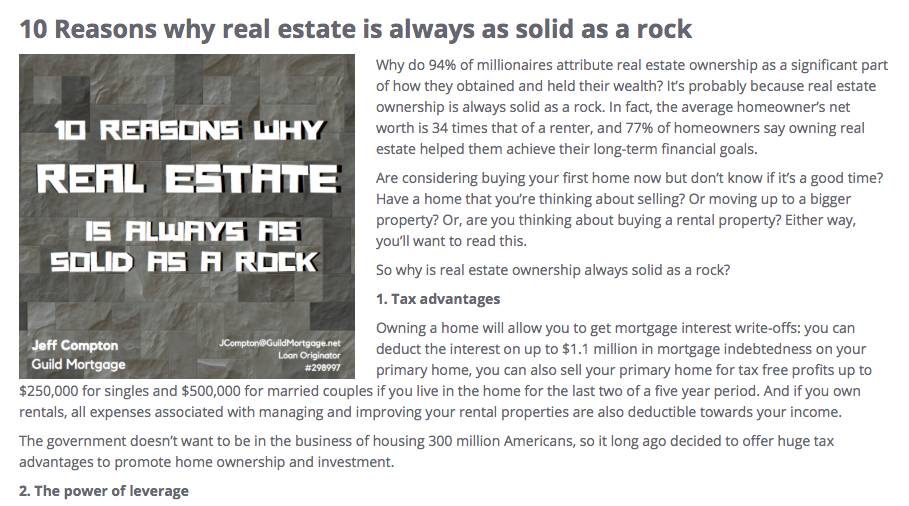 10 Fast Facts about Guild Mortgage http://ow.ly/mSJt30hjntH